Endurance RCZ-Matarò, Barcellona, Spagna on June, 29 2013
The day of June 29, 2013 at Mataró Mini-Z Club (Barcelona) in Spain
it will run an endurance race lasting nine hours.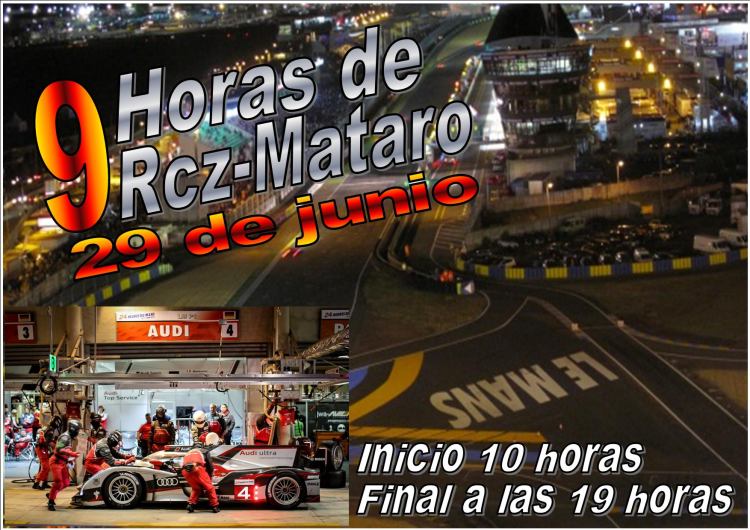 The RCP track has measures of 12.50m x 7m.
During the race there will be weathering agents which will put to a hard test the teams (rain, fog, safety car, night phases, etc).
See you there!
All information can be found on following websites:
WEB: http://www.rcz-mataro.com/
Forum: http://www.minizeta.com/foro/
Facebook: https://www.facebook.com/events/151583205001588/?ref=22
Team Minizracing!