ATOMIC: Mini-Z AMZ 4WD with ESC Hobbywing
The famous company RC Atomic, have released a first rendering of their Mini-Z AMZ 4WD car kit. The car builds on a carbon main chassis and upper deck. The double wishbone suspension allows for droop, toe, camber and the shocks come grease. Included with the kit a 2.4GHz FHSS radio system and a micro ESC brushless by Hobbywing.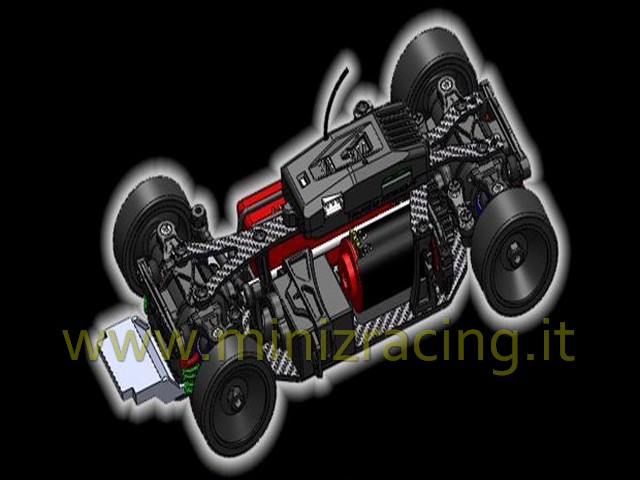 Features
– Chassis compatible with Mini-Z A.S.C series
– 20% lighter than a MA-015 chassis
– Front and rear ball differentials
– Universal driveshafts
– I.A.S. grease shocks
– Machine-cut carbon chassis and upper deck
– 64 pitch gears
– 2S LiPo compatible
– 2.4GHZ FHSS 3-channel transmitter included
– Ready for Lexan body shells not included
Source: Atomic
Team Minizracing!