Volante V5 Tought 1/10 TC Rubber Tire Pre-glued (4pcs)
The latest establishment from Volante's tyre development brings you the premium Volante V5 tyre.
Developed by World Champions, the Version 5 combines maximum speed with maximum longevity.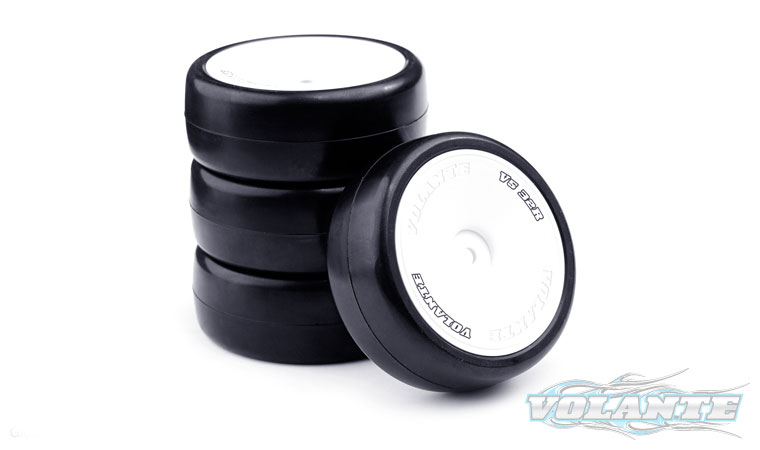 Tested on a variety of tracks around the world, the V5 provides superior traction to any other tyre, whilst limiting the 'drop off' experienced by many other tires on the market.
The tyre and wheel combination is perfectly true, meaning no vibration when driving. Minimum excess moulding material makes it unnecessary to 'sand' or 'cut' the line from now, making it less time consuming and risky preparing new tires.
Volante V5's will be able to provide you with premium traction and longevity in any condition.
Source: Volante
Italian Distributor: Minizracing & Marka Racing