Marka Racing RK800 AAA Battery Rechargeable NI-MH (4 Pcs)
New RK800 batteries produced by Marka Racing.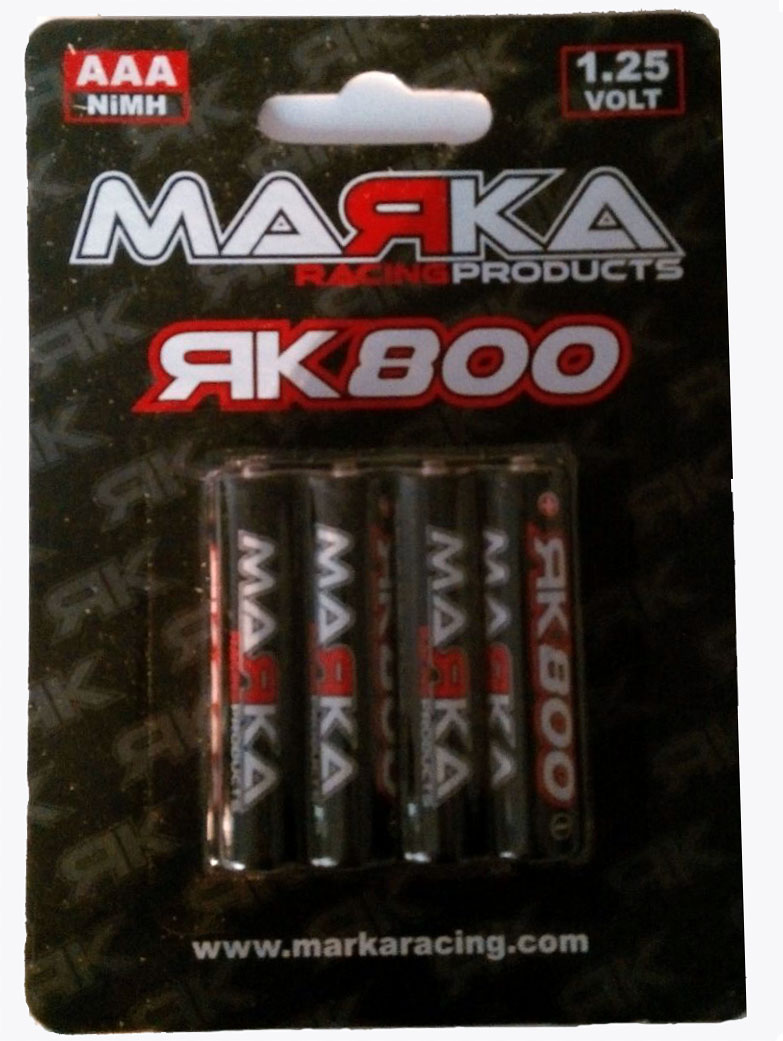 This battery have a good punch and are designed for maximum performance in the race.
This battery provide constant voltage output over time, with no drop-off after the first few minutes, ensuring consistent and lasting performance.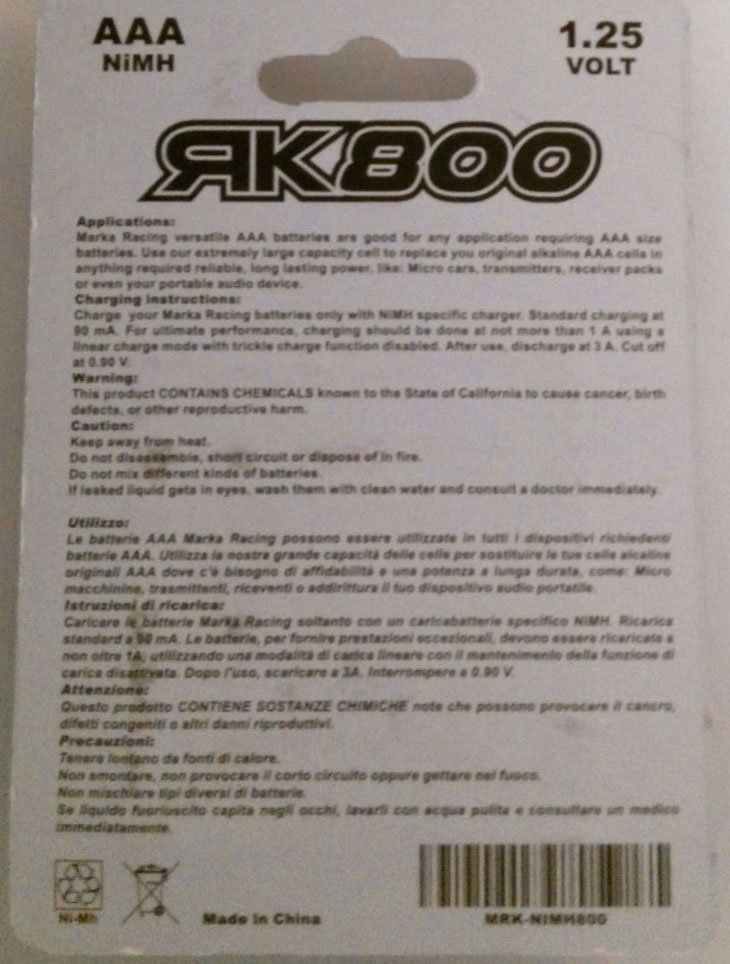 Ideal for powerful motors, endurance and stock race where consistency is key.
Recommend charge at 1.0 Amp for the best performance between power and run time.
Code: MRK-NIMH800
Specification
Capacity: 800mah
Size: AAA
4pcs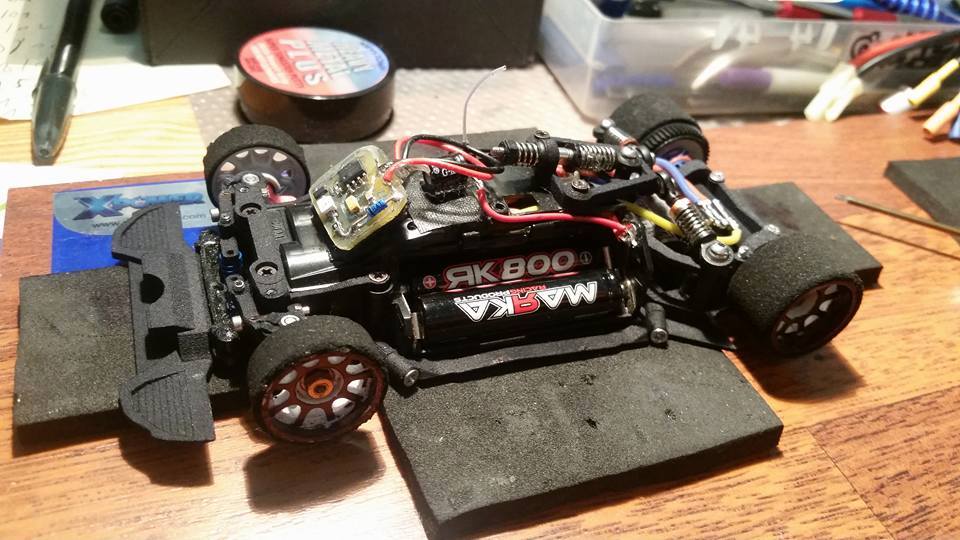 Productor: Marka Racing
Distributor: Minizracing
Team Marka Racing!